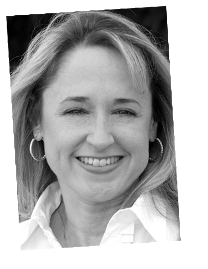 ALICIA NORWOOD, CO-OWNER/DIRECTOR
Alicia Norwood's dance training began at Jill Mallory School of Dance. She continued her studies at the Donna Lee Studio of Dance, dancing there until her graduation from high school. Alicia was one of the original members of Expressions Dance Company under the artistic direction of Donna Lee Roach. She went on to become Assistant Artistic Director of Expressions, and is now Co-Artistic Director of the dance company. She has been sharing her passion for dance excellence as a teacher of tap, jazz and ballet at the Donna Lee Studio for over twenty years.
In 1986, she became a member of Dance Masters of America and Florida Dance Masters (FDM). Alicia served on the board of directors of FDM for ten years and was the head of the jazz department at South Miami Elementary Magnet School for six years. Alicia has produced students who have been awarded the titles of "Miss Dance of Florida" and "Miss Homestead" and who have been awarded thousands of dollars in scholarships. Her students have become professional dancers with Walt Disney World, The Young Americans, and many renowned ballet companies. Currently, as the Co-Owner/Director of Donna Lee Studio of Dance, Alicia Norwood is continuing the tradition of quality dance education in the South Miami Dade community.


VICTORIA GONZALEZ, CO-OWNER/DIRECTOR
Victoria Gonzalez began her dance training at the Donna Lee Studio of Dance under the direction of Donna Lee Roach. She was a principal performer with the Expressions Dance Company and also studied dance at such prestigious schools as the Hartford Ballet, Milwaukee Ballet, Princeton Ballet School and the Ballet Academy of Miami. While still in high school, Vicky performed "Paquita" with Fernando Bujones and the Miami Ballet. After graduating from New World School of the Arts High School, Vicky went on to dance professionally with the American Repertory Ballet Company in Princeton, New Jersey. She toured nationally and internationally, performing the works of world-renowned choreographers including Michael Utoff, George Balanchine and Septime Weber. Vicky also danced with the Roxey Ballet Company as one of their founding soloist dancers before returning to Miami. In Miami, she continued her performing career as a principal dancer with Ballet Theatre of Miami under the direction of Tony Catanzaro. It was at this time that she brought her considerable knowledge and training to Donna Lee Studio of Dance, where she has been teaching ever since.
Vicky has been a member of Florida Dance Masters since 2004. In 2006, she accepted the position of Co-Artistic Director of Expressions Dance Company. Vicky Gonzalez is currently Co-Owner/Director of the Donna Lee Studio of Dance and looks forward to sharing her love of dance for years to come.